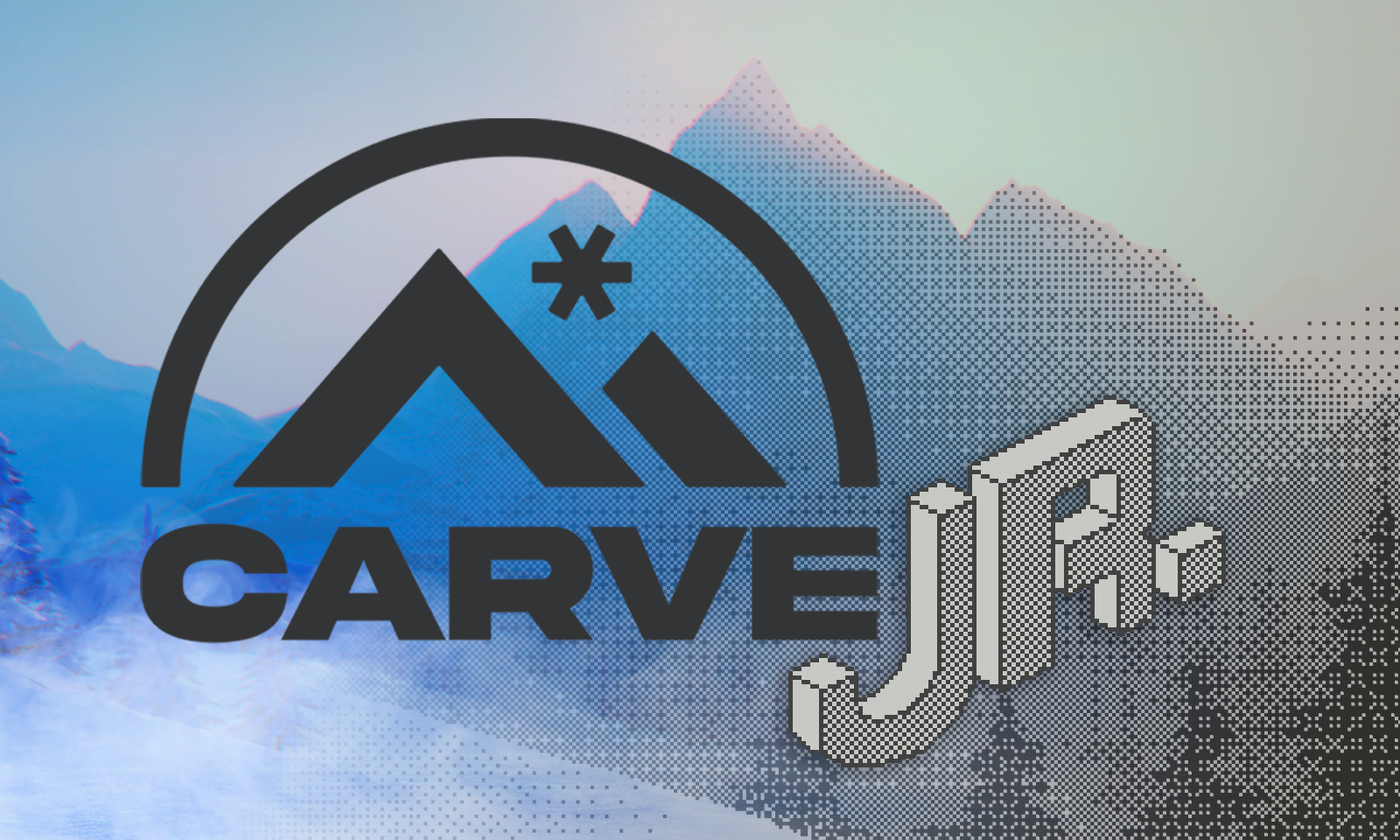 Made by Chuhai Labs
Hit the slopes like never before in the all new Carve Jr! This pint sized prequel packs a punch! Use the crank to perform pinpoint accurate, death defying, nonstop gnar action. Chain tricks together to fight your way up the leaderboard and prove your salt. Just don't let those pesky trees, rocks, and narc skiers be a buzzkill!
Steer and flip your boarder with the Crank!
Original soundtrack that pushes the limits of the playdate!
Perform classic tricks like grabs, grinds, and more!
Prequel to Carve Snowboarding on the Meta Quest!
All the snark from commentator Carve Edgerton!
CARVE JR. TEAM
• Director & Programmer - Giles Goddard
• Producer - Kinsey Burke
• Producer - Mark Lentz
• Level Design & Composer - Charlie March
• Art & Design - Peter Traylor
• Animator - Hero Liao
• Business Development - Kensaku Nakata
• Voice Actor - Michael Swaim

CHUHAI LABS
• Zach Aikman
• Liam Edwards
• Sean Fisher
• Tom Hart
• Mihoko Terao
• Denver Thomas
• Rhodri Broadbent
Scoreboards
CarveJR Leaderboard
1

squirrelboy1225
1,615,200

2

budpikmin
1,433,500

3

Xenole
1,396,500

4

Peeve
1,275,300

5

nanobot567
1,220,400

6

ryansonderegger
1,119,400

7

GoodSock
1,061,000

8

Stip
764,500

9

4958671257582215
751,200

10

Peter
680,000
22.8 MB.
First published 01/15/2023, last updated 03/17/2023.
We think this game is appropriate for everyone.
This game uses the D-Pad to perform tricks. jump, and crouch, and the crank to steer and spin. It requires a fair amount of precision with the crank.