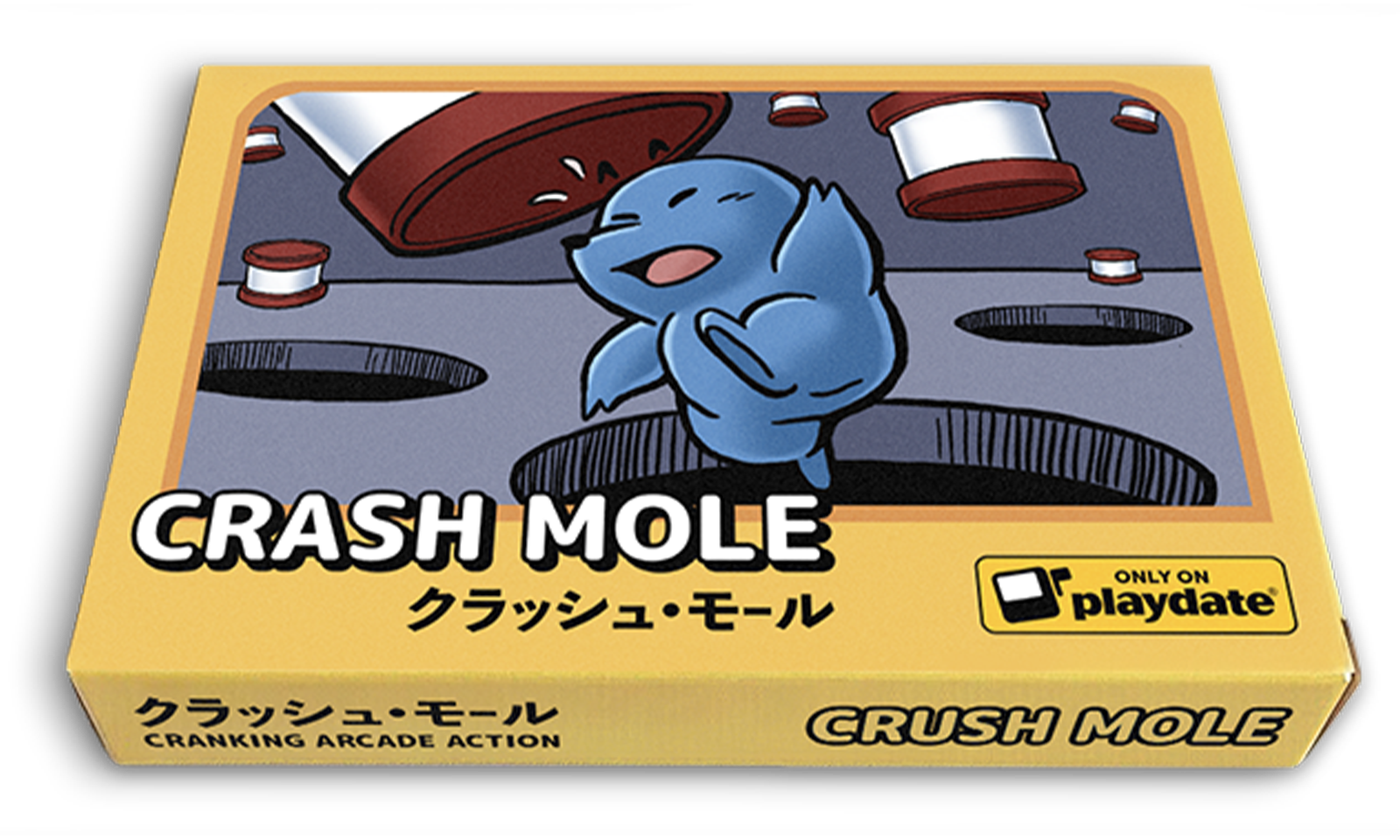 Made by Kait Sousa
Crash Mole is a retro arcade game for Playdate!
Enjoy a twist on the classic game of Whack-a-Mole
Play as a curious mole and dodge attacks from falling hammers
How to play
Move the mole horizontally using left and right on the directional pad
While in front of a tunnel, use the crank to climb up and down
The game will end after the 30 second timer has ended or if the mole has been hit by a hammer 3 times
Each time the mole peeks above ground, the timer is extended by 1 second
On the Game Over screen, the reason for the game's end is indicated by an icon in the lower-right corner
The local top score can be reset in the Playdate System Menu
New in v1.2 Catalog Release
Online scoreboard support! Scoreboard can be viewed from the title or game over screens by pressing A
New list view icon
Design, art, development
Kait Sousa

Music
"Blippy Trance" Kevin MacLeod (incompetech.com)
Licensed under Creative Commons: By Attribution 3.0
http://creativecommons.org/licenses/by/3.0/
Scoreboards
Top Scores
1

Jonahsmom
94

2

AbramB
82

3

Mazz
76

4

tallyfoley
67

5

sauteedvegetables
63

6

Freshman
58

7

MuppetBabies
55

8

kvav
52

9

Tails32x
51

10

BOOMTOON
48
11.8 MB.
First published 08/15/2023
This game includes mild animated violence against small creatures, but is appropriate for everyone.
This game uses the directional pad to move left and right, and the crank to move up and down. The A button is used to start a new game from the title and game over screens.