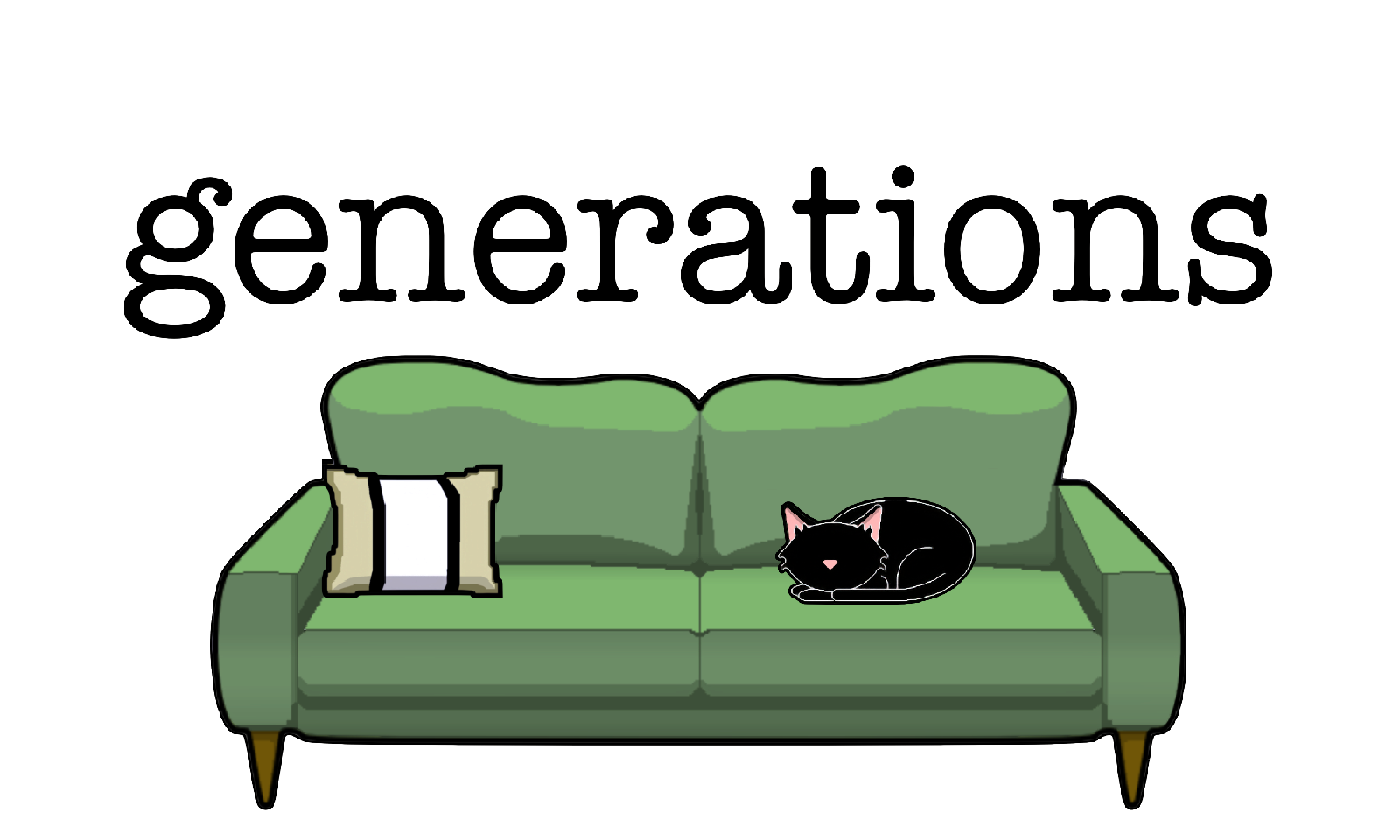 Made by Scenic Route Software
Named one of IGN's "Ten Best Games for Playdate in 2022", Generations is a challenging puzzle game that has you organizing Portraits on the wall of a living room, a task requiring a surprising amount of strategy, planning, and thinking ahead.
Features
Global leader boards.
50 achievements to earn.
Game play stats preserved for posterity.
Four player profiles so everyone in the family can enjoy the game.
Local high scores across all profiles to keep the household competition honest.
A cat named Poe!
Game Design, Programming, Art & Music: S.G. Chipman
Fireplace Room Art: Ledbetter Games
Scoreboards
High Scores
1

JimmyPlacid
75,070

2

kaelb
28,720

3

Freshman
26,320

4

dirtygerty
21,640

5

1520269739805538
20,320

6

sundaypremiere
18,520

7

2552649571625044
17,045

8

adsheppa
16,930

9

0843832763323973
16,535

10

niconico
16,245
2.8 MB.
First published 05/23/2023
We think this game is appropriate for everyone.
This game uses the A, B and D-Pad Buttons, and optionally the crank.