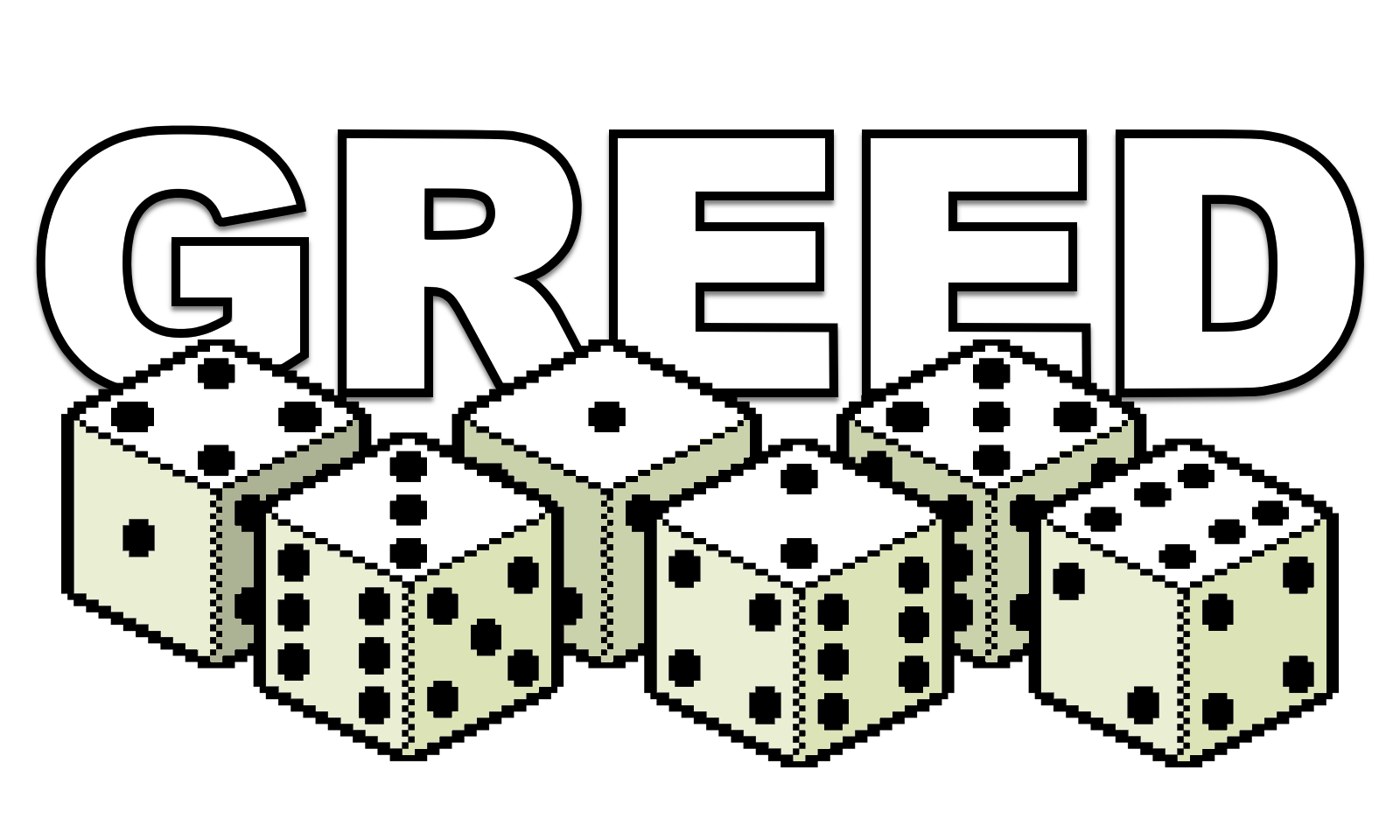 Made by Scenic Route Software
Greed is a dice game for one to four players. The goal of the game is to reach 10,000 points before anyone else, and maintain that lead during the final round to achieve victory.
Strategy, fate, luck, and a willingness to take risks are all at play. The greedier you are, the better you may do. Or it could all come crashing down.
Features
Versus Playdate: You against an overly confident AI.
Pass and Play local multiplayer for two to four players.
Stats: Your glorious win percentages in Versus Playdate mode.
Cruel Mode for an extra element of risk.
Piggyback mode for even more risk.
Custom Names: Don't want to be called Player One? Enter your own name!
5K Games: Play to 5,000 Points for a quicker game.
In-game tutorial.
No time for tutorials? That's okay, the game can tell you what dice in a roll are playable via hints.
Programming & Art: S.G.Chipman
2.1 MB.
First published 06/20/2023, last updated 09/18/2023.
We think this game is appropriate for everyone.
This games uses the A, B and D-Pad buttons. Use of the crank to roll the dice is optional.