Made by Yoyogi Games
Experience three stages of thrilling action, heart-pounding music, and score-chasing-delight as you navigate your way through intricate bullet patterns and larger-than-life bosses. Dodge, attack, survive! Pushing the system to its limits, Gun Trails runs at the device's maximum display speed, can you keep up?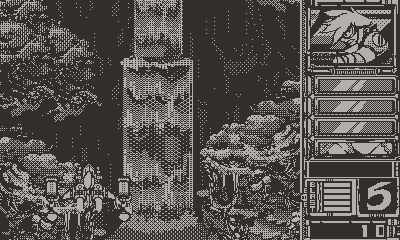 Support for network based scores so you can protect the trails and one-up your friends!
Scoreboards
Gun Trails High Scores
1

qhoang
507,362

2

Nnnn
297,830

3

NewAzazelCD
293,272

4

Glenjamin
292,491

5

yoyogigames
204,185

6

tngliker
204,080

7

geep
107,395

8

Nimbushead
106,497

9

9687020096718755
87,066

10

FatCat
73,085
69.2 MB.
First published 07/18/2023, last updated 09/21/2023.
We think this game is appropriate for everyone.
This game uses the A and B buttons, as well as the D-Pad. It does not use the crank. This game is fast-paced, which requires some hand/finger dexterity.