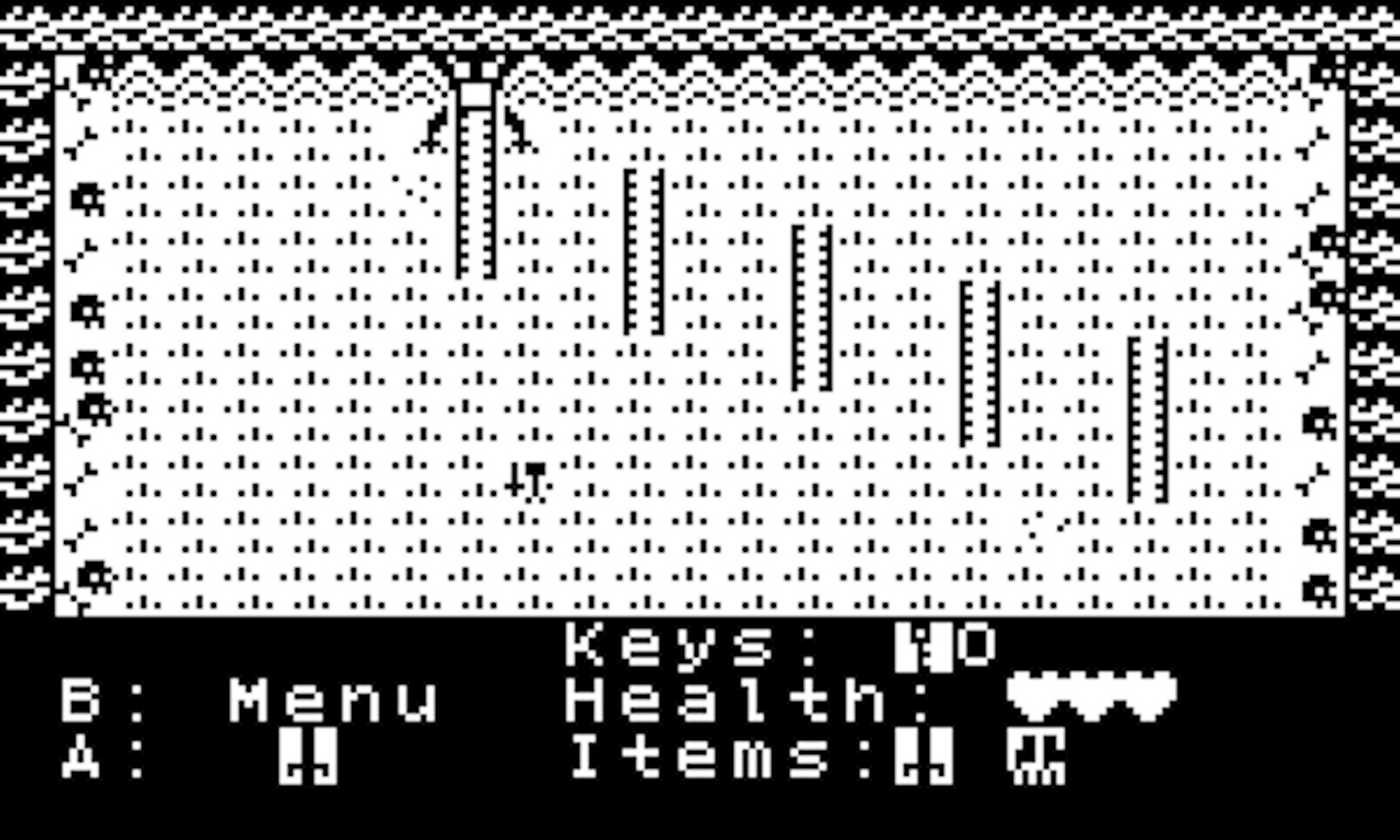 Made by KINGOFSHIBUYA Ltd.
You are Jack, Captain of a ship that can traverse the Void which lies between universes.
You have traveled through Spacetime, searching for clues to help save the world from which you came.
Your next destination is Earth. Population 0.
Where did everyone go? Can finding out help save your own home world?
Explore a post-apocalyptic Earth in a glorious 1-bit action-adventure game for the Playdate handheld entertainment system.
Planning, Design, Music, Graphics, Programming, Writing, and Production by:

Stephen "Seven" Perteet

Addition Sprites by:

Gin Tonic

Special Thanks to:

Bethany
Josiah Hudson
Liam Edwards
Chuhai Labs
The Fine People At Panic Inc.


463.1 KB.
First published 10/24/2023, last updated 11/16/2023.
The game contains mild violence, some depictions of corpses and skeletons, and a few scary demons. The story content skews a bit dark at times, so we do not recommend it for younger children.
There is some use of flashing and moving patterns in the graphics. This could be difficult for someone with epilepsy. The game uses the d-pad, and also both A and B buttons. As the game progress, and difficulty escalates, quick reaction speeds might be needed. The crank is used at times, but does not require precise or vigorous movements.