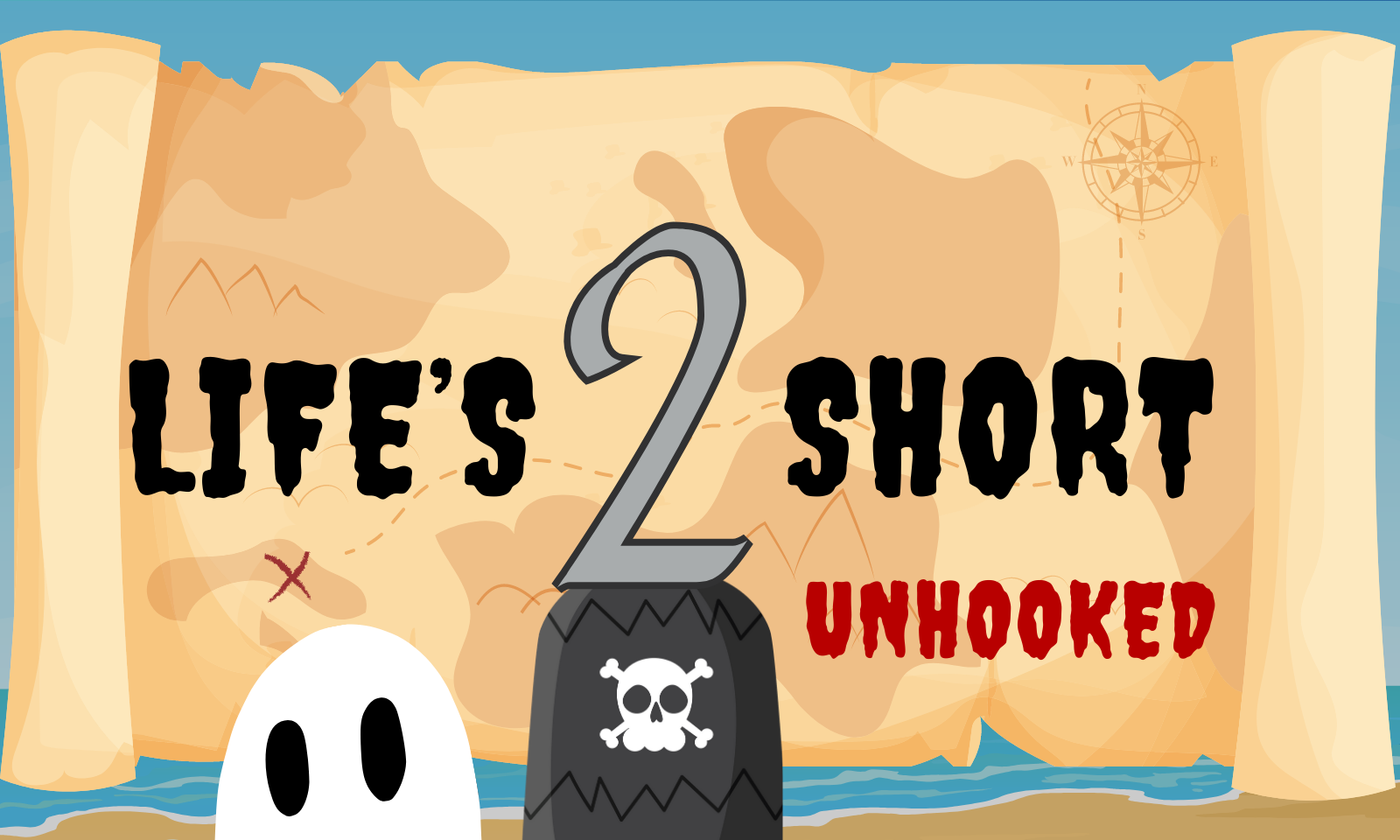 Life's 2 Short: Unhooked
Made by Pixel Ghost
A mysterious message in a bottle calls a little ghost to reunite a pirate captain with his 4 wayward wives...
Explore a tropical island as the series' spectral problem solver in this little point-and-click-lite adventure for the Playdate as you meet quirky characters, solve puzzles, play mini-games and ultimately leave things in a better place than you found them!
The game is dedicated and thanks to those pioneers trying to make the world a better place even when it feels impossible.
Ollie Coe made the game
Ben Perry (Beanpear) made the awesome music and sound
Abbie came up with the name and drew the portraits
The Playdate Discord community are amazing
Special thanks to all those who helped test the game
Dedications go out to: - Sian and team at Gili Eco Trust - Madi and team at Lost Souls of Mexico - Tori and team at Horses of Gili - Grace and team at Blossom Peak Ranch - Shamser and team at New Marigold School - And all the other cool, kind and inspiring people we met along the way
0.9 MB.
First published 09/05/2023, last updated 09/11/2023.
We feel that the game is suitable for all ages but as it's a pirate game there is some light menace and talk of rum.
The game mostly uses the d-pad with the A and B buttons and the crank on a couple of occasions. There is no need for precision or speed so the game can be played at the player's own pace.