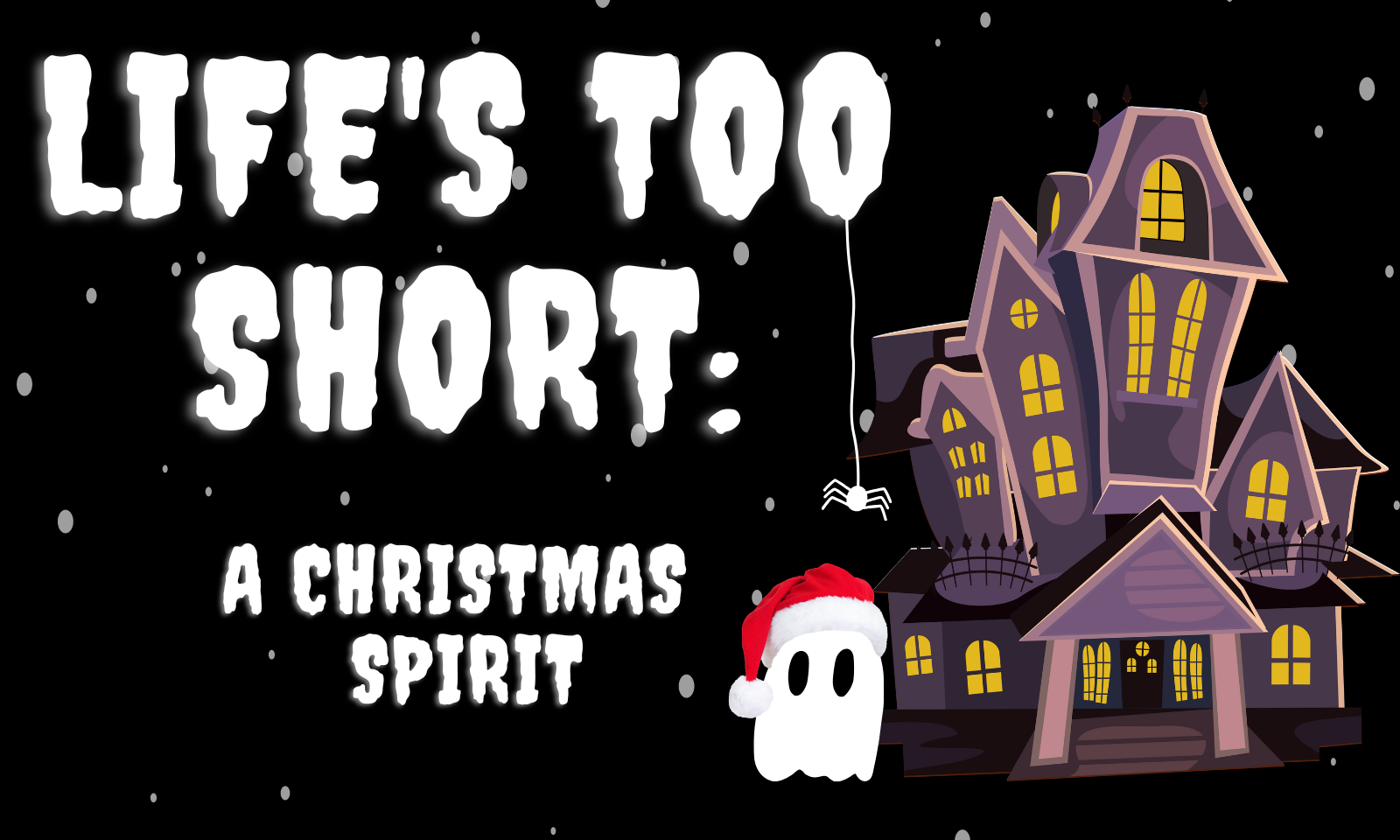 Life's Too Short: A Christmas Spirit
Made by Pixel Ghost
In Life's Too Short: A Christmas Spirit, you once again take on the role of a celestial problem-solver called back to the vampire's mansion. This time it's the count and countess themselves making the call...a rash decision has been made and it's your job to save Christmas!
You'll need to explore the mansion, meet various spooky characters and solve simple puzzles in order to ensure baby Vlad's first Christmas isn't ruined.
"Fun, funny, and heartwarming! Wonderful little christmas game & story." - Ron Lent

"Excellent holiday sequel to an excellent pulp game!" @FatNoseGaming

"Such fun tiny experiences." - @PizzaFuelDev
Ollie Coe made the game
Ben Perry (Beanpear) made the awesome ending music
Abbie came up with the name, co-wrote a generally came up with amazing ideas
The Playdate Discord community are amazing
SquidGodDev taught me most of what I know about Pulp and game development
211.4 KB.
First published 09/12/2023, last updated 09/14/2023.
We think this game is suitable for all audiences but the game does contain mild horror themes.
This game uses the A+B buttons and the d-pad. The game is designed to be played at any pace so there is no need for precision or speed. The game does not use the crank.