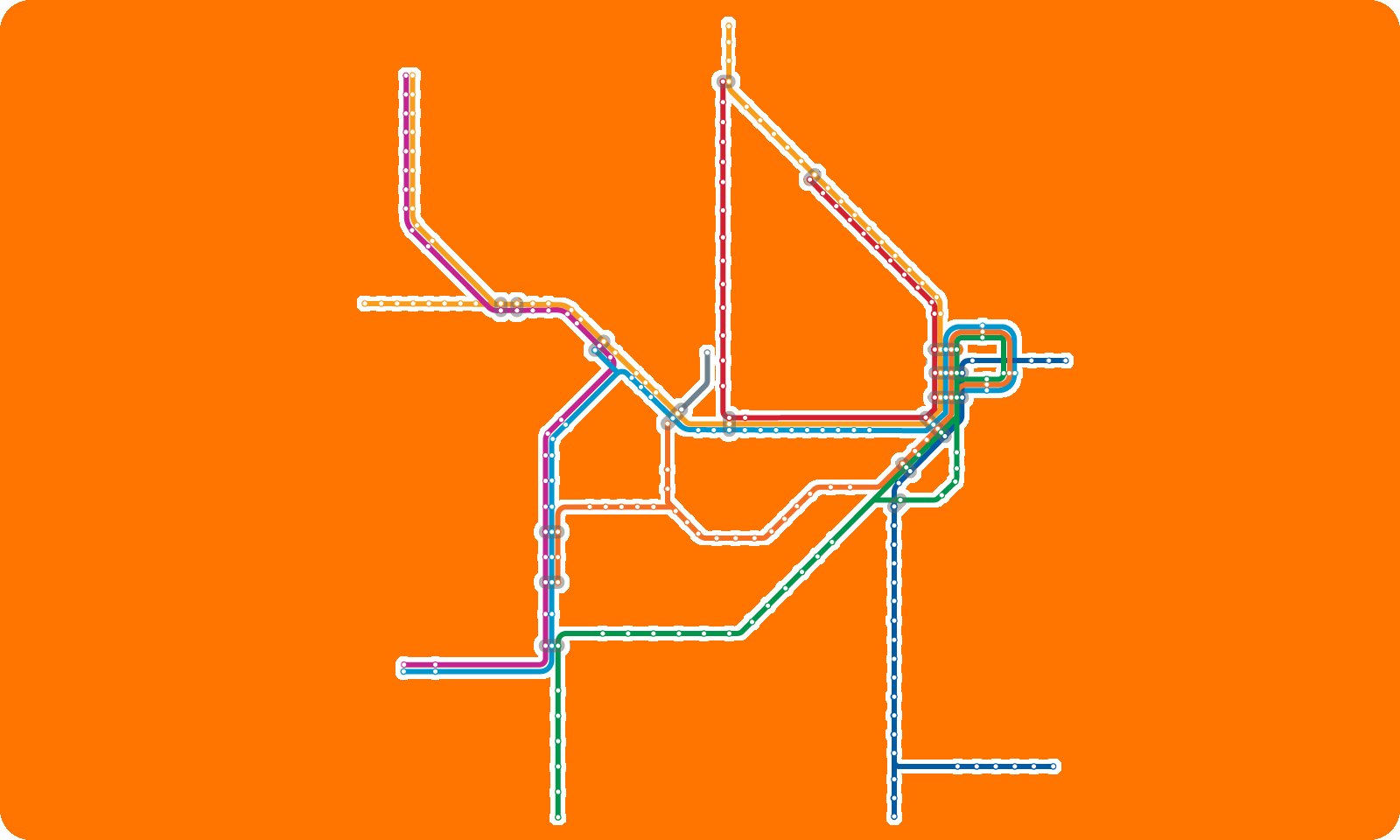 Made by Gabe O'Reilly
Every train carriage in Sydney is given a 4 digit long carriage number. Back in the day, me and some mates of mine had a game where you'd have to take those numbers and make 10 out of em; using whatever math function you could think of. 5290? (9x0)+(5x2) = 10, Easy.
As it turns out, we were not that creative. ~400million trips are made on the Sydney rail network a year, and just about every commuter seems to have independently had the same idea (sometimes with some slight rule variations). At this point, its become a bit of a folk game within New South Wales.
And so I decided to bring the game to the Playdate - while trying to keep the vibes tied to the city it came from.
Features
Regular play mode: see how fast you can complete 10 trains

The Daily Commute: a daily rotating game mode

20 achievements!

Global scoreboards to see how you stack up to the rest of the world!

1-bit pixel art aesthetics based on the sights of the Sydney Rail network
Music:
Jude O'Reilly
Ben King
Poster Art:
Rose Hammer
Jasmine
Proof reading:
Alex Tutton
The rest of it:
Gabe O'Reilly

Scoreboards
Fastest Times
1

DrGabe
74,658

2

3945535313029001
87,360

3

arthurbu
93,581

4

The_Chumpion
97,204

5

heckseven
97,610

6

7943338421928769
97,614

7

Dj_Mike238
111,020

8

PaperDollParts
125,360

9

4032042855144452
132,964

10

8050833914149543
133,079
4.9 MB.
First published 10/10/2023, last updated 10/18/2023.
We think this game is appropriate for everyone who likes math.
This game uses the D-pad, A and B buttons, and the crank. It does not require precision with the crank.