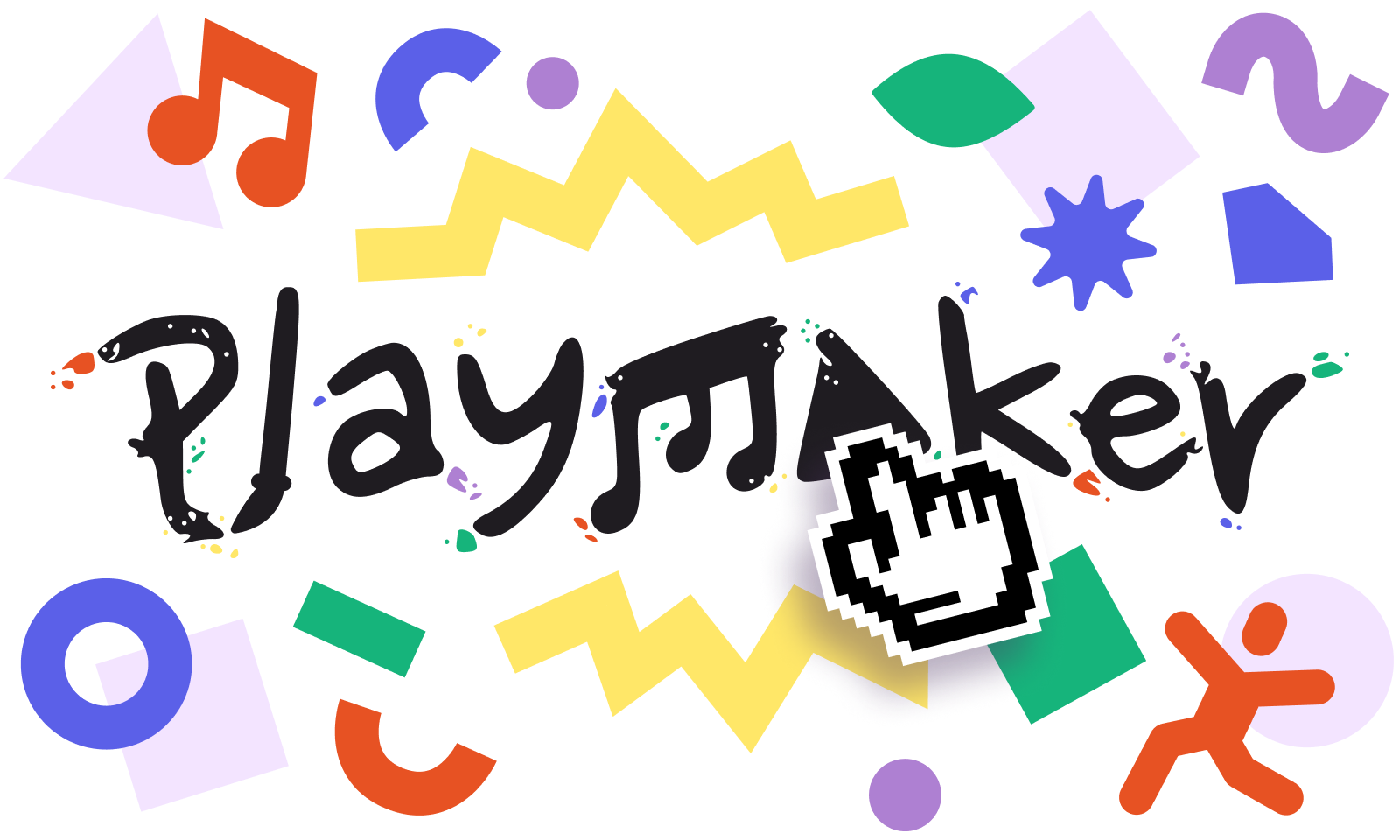 Playmaker
Made by Dustin Mierau
Paint, compose, build, record, and dance your way across six playful creative spaces for your Playdate.
Features
Music: Turn your Playdate into a synthesizer-backed music box with 15 fantastical instruments. Then turn the crank to perform your masterpiece for family and friends.

Paint: Relax while painting with 15 unique and playful crankable tools. Color with a 1-bit rainbow of shades and patterns, or create your own with stamps.

Blocks: Snap together a story with 30 built-in block shapes, or design your own stamp blocks. Use shades and patterns to texturize your worlds.

Stamps: Pixelate your ideas and use them across your drawings, stories, faces, and more.

Record: Grab sound with your Playdate's microphone, then bend and twist it with AudioBot and its 8 sound effects like pitch, echo, crush, and more.

Dance: Adjust the stage lighting, set a backdrop, pick an outfit, and... a face?? Then crank your way across the dance floor and into our hearts.
10.6 MB.
First published 01/15/2023, last updated 06/08/2023.
We think this game is appropriate for everyone.
This game uses the A and B buttons as well as the directional pad. The crank is recommended but not required. Tilt controls are also supported here and there but are optional. Lastly, there is an optional strobe light effect in Dance which can be disabled or hidden entirely by switching on "Reduce Flashing" in system settings.