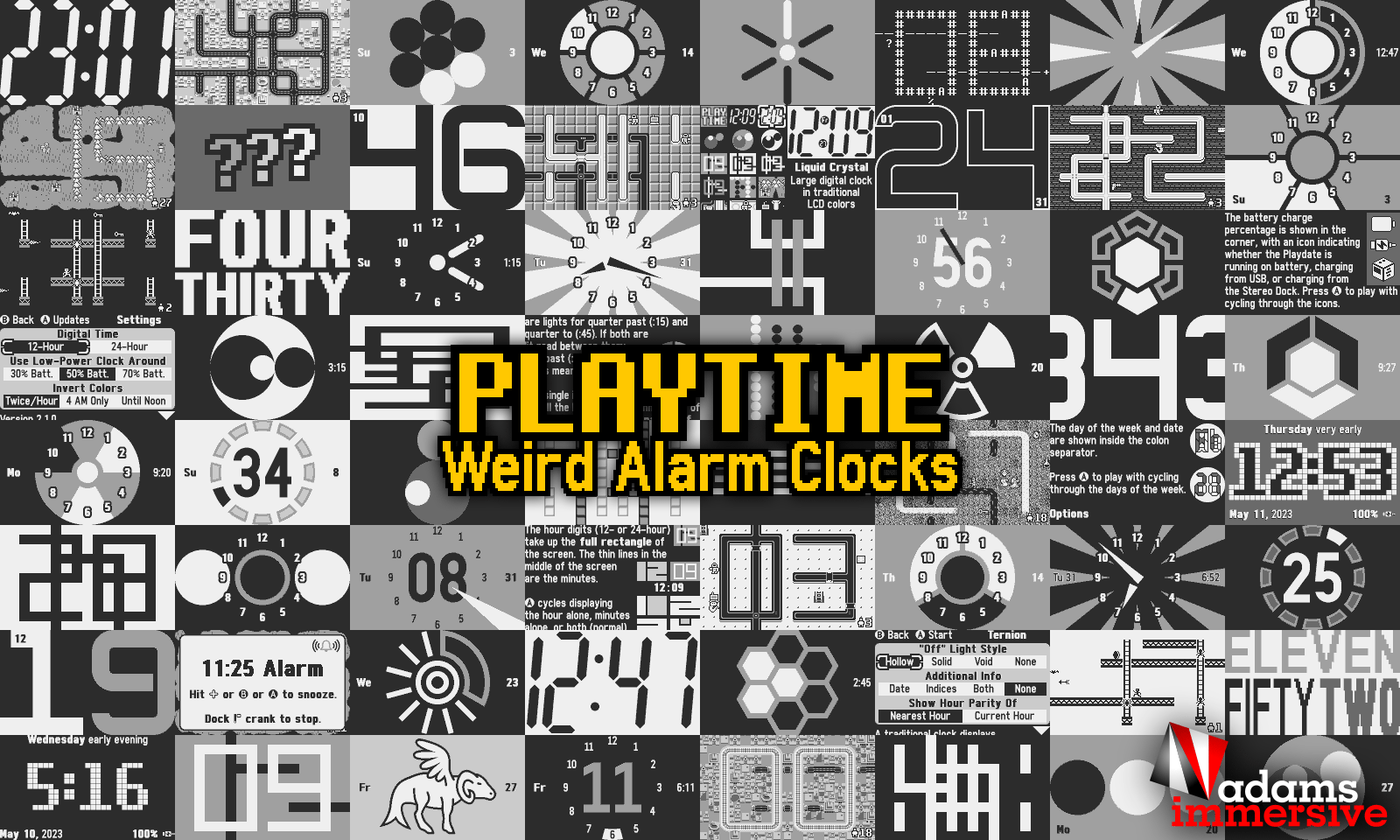 Made by Adams Immersive
A clock collection, "screen saver," and "fidget toy" with 50 fun clocks. Some are conventional analog or digital clocks, some resemble game screenshots, and some are more experimental or artistic. Perfect for the Stereo Dock!
Play with the crank and buttons to change the time and see how each clock responds. Each one has 12- and 24-hour time support, 4 snooze modes, various customization options, musical interface sounds, and detailed built-in documentation with illustrations.
Launch Playtime like any other app. It stays running, preventing system lock (sleep) unless the battery drops to a level you choose. Then it reverts to the Playdate's low-power clock, so you always have juice left for games!
Tip: Playdate checks for season games and other downloads while locked. Don't want to lock? No problem: you can also get to your downloads in Settings > Games.
You may still want to lock the screen occasionally to allow updating the time from the network.
© 2022–2023 Morgan Adams.
Use of Playtime: Weird Alarm Clocks is at your own risk. This software is provided "as is," without guarantees or warranties express or implied. This software is not intended for air traffic controllers or anesthesiologists.
332.9 KB.
First published 06/06/2023
These clocks are appropriate for everyone.
D-pad and buttons are required. Crank is optional. In-app documentation uses large, bold fonts. Some clocks display the time using very large indicators that may be helpful with reduced vision.