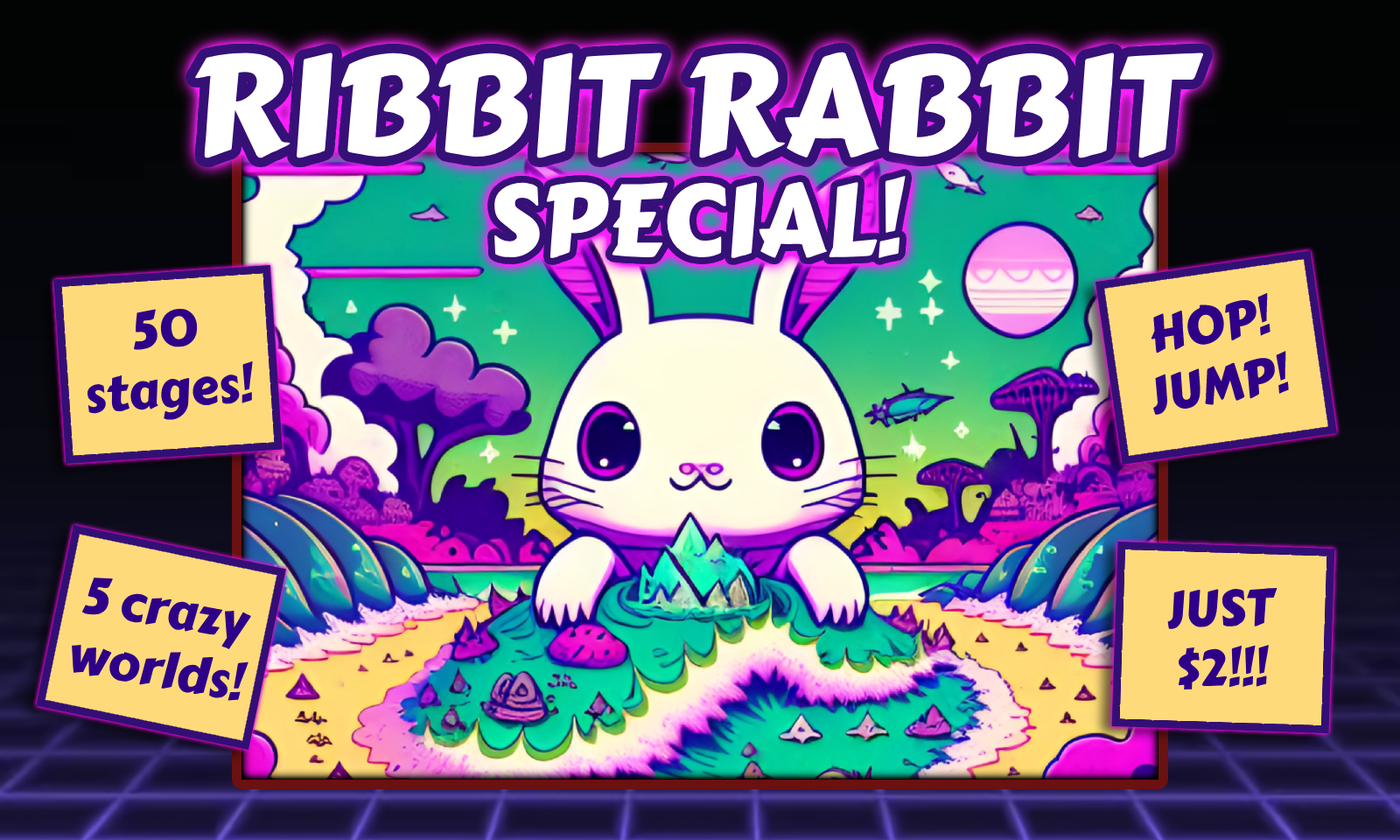 Made by Kieran Anthony Penrice
Ribby hops, then jumps, then hops, then jumps...
Help Ribby the rabbit-frog hop and then jump his way through 50 levels of puzzling fun! Leap on lily pads in Slimy Swamp! Surf around Buzzy Beach, but watch out for sharks! Shake things up in the Creepy Cave, then have the final showdown at Magma Mount! Plus, new for Ribbit Rabbit's launch on Catalog, 10 new bonus levels in the Frosty Forest!
Figuring out the route through each level will take all of your skill, especially as later levels introduce switches, moving platforms, and many more tricks and traps!
Ribbit Rabbit was one of the very first games released for the Playdate (outside of season games) and was made entirely in Pulp! This new 'Special' edition has ten new levels, as well as extra art, music and mechanics!
Created by Kieran Anthony Penrice
With thanks to Steve and Patrick for helping to test the game.
281.6 KB.
First published 08/01/2023
I think this game is appropriate for everyone.
This game uses the D-pad, the A button, the crank, and the accelerometer. However, all actions are turn-based and at no point is any action done under any kind of time limit.