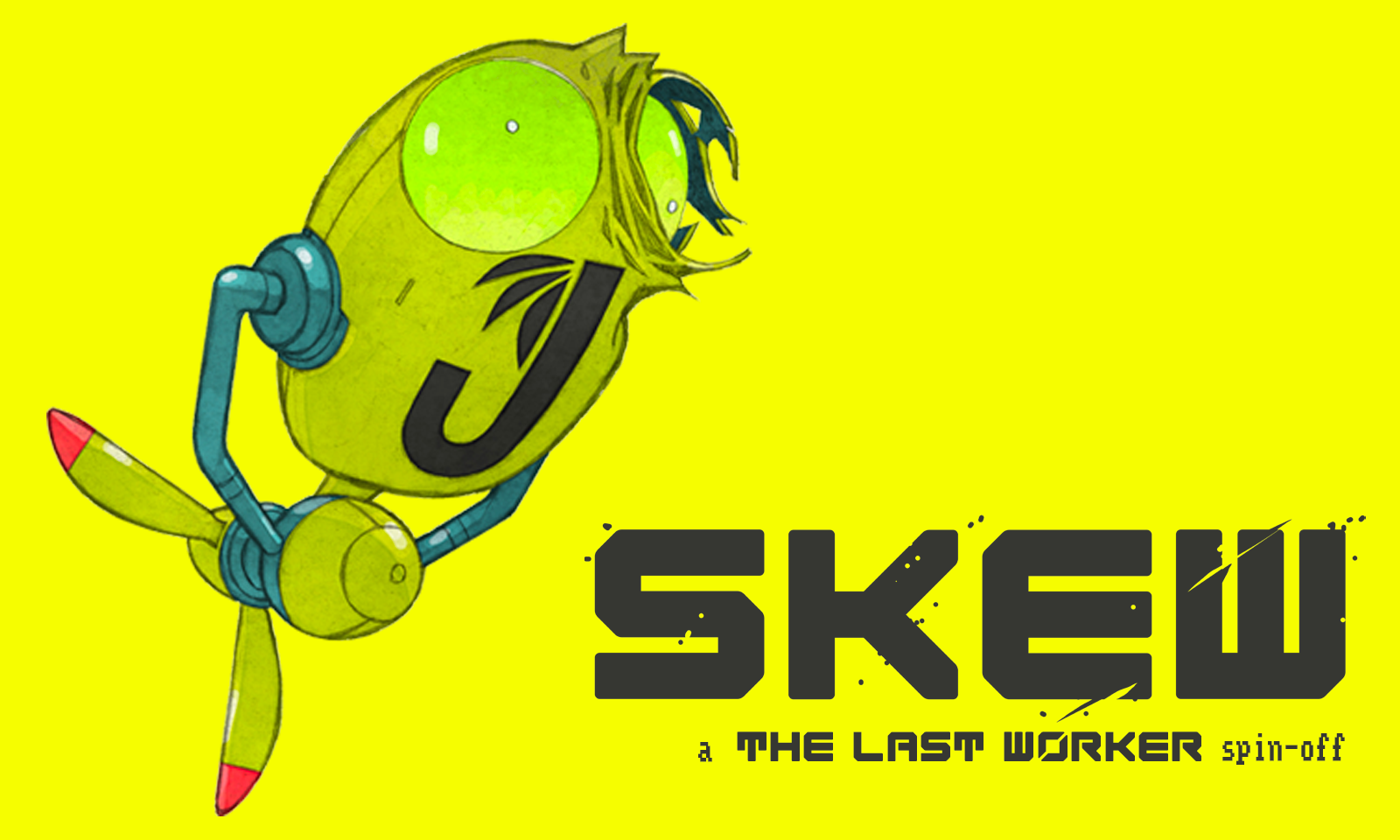 Skew
Made by Oiffy
"... a delightfully-clunky 3D endless runner... It's very fun." Rebekah Valentine, IGN
("The Ten Best Games for Playdate")
The world's 1st real-time 3D endless spinner, developed exclusively for Playdate by Frédérick Raynal (Alone in the Dark, Little Big Adventure, Toy Commander).
Race the single-propeller CoBot (voiced by Jason Isaacs) through endless randomly generated levels. Each run is unique.
Controls: Crank the propeller - clockwise to go up, counter-clockwise to go down - Tilt your Playdate to steer. Switch to Crank and/or Button controls on the fly.
Dodge increasingly challenging Traps and Obstacles.
Collect Bonuses and earn Skill Points going fast or barely scraping by.
Compete for the best score in the Global Leaderboards.
Credits:
created, written and directed by Jörg Tittel
developed by Frédérick Raynal
art and animation by Yael Barroz
Skew voiced by Jason Isaacs
music by Oliver Kraus
character design by Mick McMahon (Judge Dredd)
1-bit concepts by Vanja Vikalo (Subgiant Studio)
SKEW is a Playdate spin-off of THE LAST WORKER, the acclaimed narrative adventure for VR, consoles and PC; written and directed by Jörg Tittel, developed by Wolf & Wood and produced by Oiffy.
Scoreboards
SKEW High Scores
1

TheBadMoves
218,959

2

joeorlandoo
27,901

3

JUDArock
25,906

4

Toad
13,422

5

aelphar
13,130

6

JJonzz
10,653

7

tallyfoley
7,661

8

7673242852034290
6,149

9

rae
5,692

10

niconico
5,651
10.0 MB.
First published 01/15/2023, last updated 06/09/2023.
This game is appropriate for everyone. Okay, so Skew does say "bollocks" at some point, but so would any person/robot in their right mind if they had a nuke permanently lodged in their rectal cavity.
The game requires quick reaction times and offers three control schemes. Switch between them on the fly: 1) Crank + Tilt* 2) Crank + D-Pad 3) A, B + D-Pad. Depending on the controls used, the game may require holding down buttons and a fair amount of precision with the crank. *(Tilt can be turned On/Off in the options menu.)