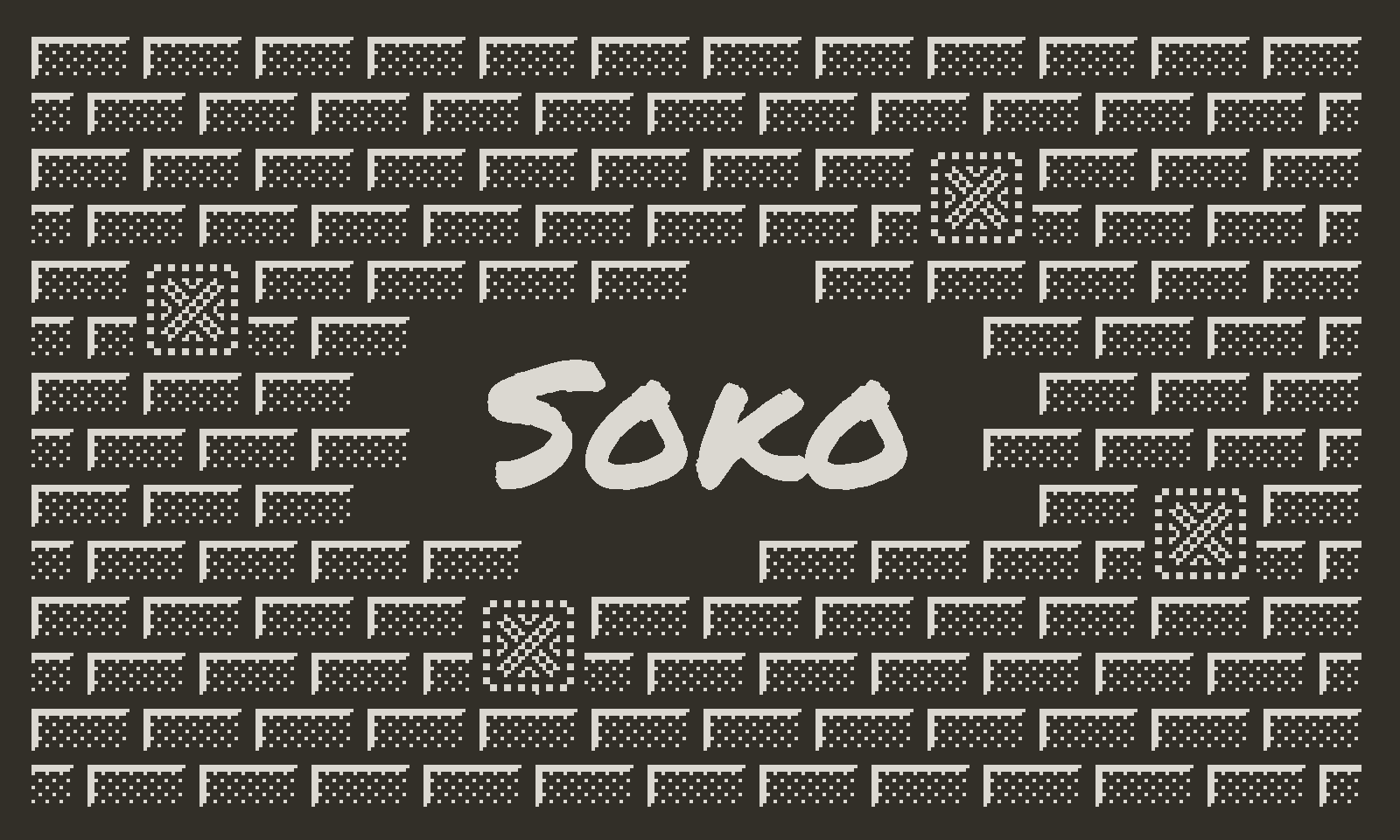 Soko
Made by Tijn Kersjes
A teeny Sokoban for Playdate packed with over 400 puzzles and the ability to import your own levels!
Soko includes 7 sets of levels out of the box. Each of these sets features compact puzzles that will fit nicely on your Playdate's screen, and provide a great range of difficulty for players of any experience from absolute beginner to expert box-pusher.
There are 7 unlockable characters to play with, plus one Catalog-exclusive bonus hero. Solve puzzles to collect them all!
Controls
Use the D-pad to move Soko and push boxes around. Got yourself stuck? Just pull out the crank to go back in time!
📦 Adding custom levels

Connect your Playdate to a computer and reboot your device to Data Disk mode.
Copy your custom level packs to the /Data/dev.tkers.soko/levels folder.
Unmount your Playdate, start Soko, and select "import levels" from the level selection screen to add a new level pack to your game.
Code, art and design by Tijn Kersjes
Featuring puzzles by François Marques, Jacques Duthen, David W. Skinner, Aymeric du Peloux and Yoshio Murase.
ST-DIN font by Matt Sephton
295.2 KB.
First published 08/15/2023
We think this game is appropriate for everyone.
This game uses the D-pad and A and B buttons.