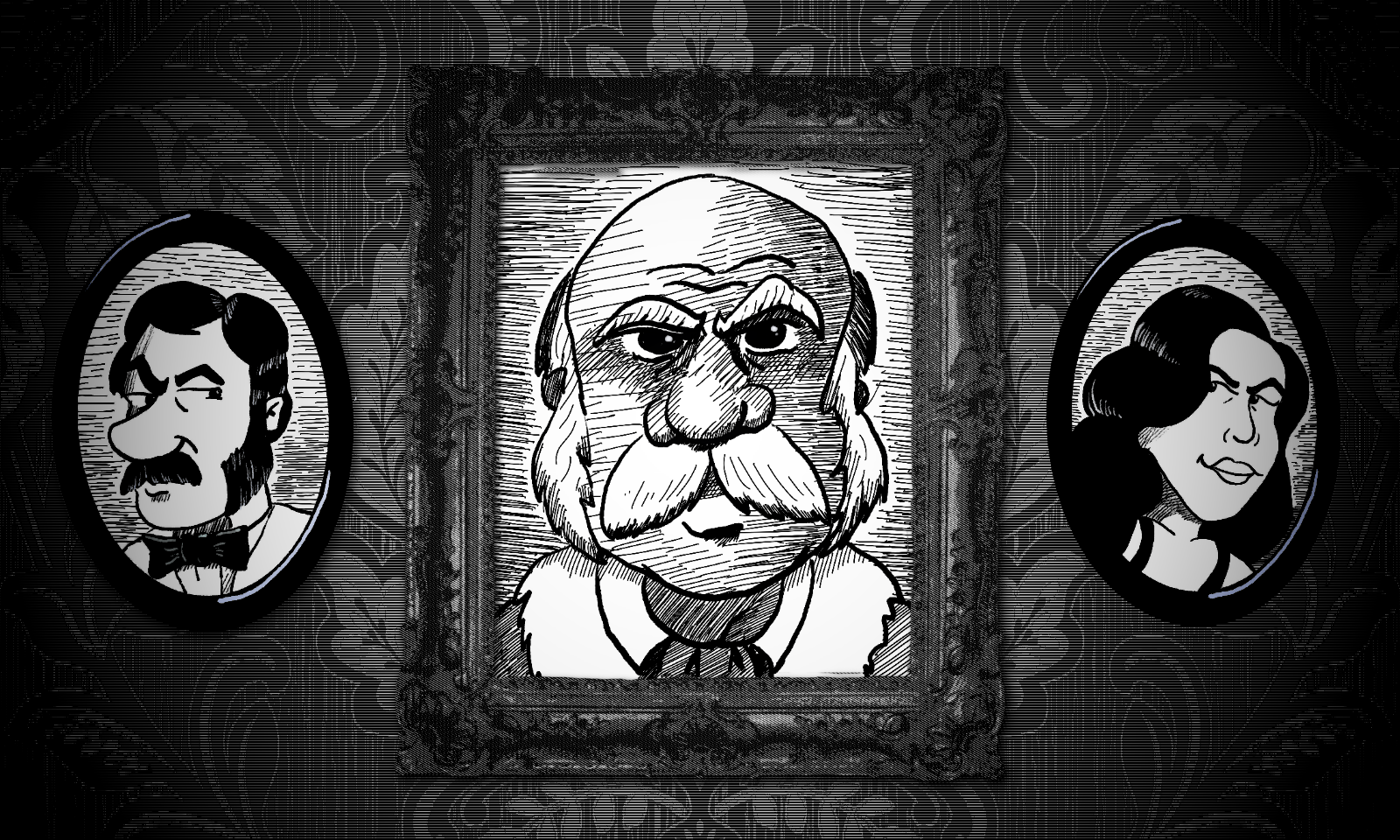 Made by Chuck Jordan
A two-player hide-and-seek game for Playdate.
From the Last Will and Testament of Richman Q DeSeese:
"Being of sound mind, I hereby bequeath my entire fortune in unnaturally heavy doubloons to my selfish and conniving children, Kane and Mabel.

On one condition: they must spend the night locked in my haunted study, with its cursed grandfather clock that stops time for one person every 30 minutes."
Why settle for half of a fortune, if you could have it all? You and a friend (or a bitter enemy) take turns using a variety of hiding places, secret passages, and traps to make sure that you end the night with the entire inheritance, and your sibling ends up with nothing.
But be aware: your opponent can hear every single thing you do, and they'll be eager to steal the money back on their next turn!
Design, programming, and art by Chuck Jordan
Audio by Julian Kwasneski and Jared Emerson-Johnson of Bay Area Sound
First published 11/08/2023
This is a darkly comic game containing light-hearted references to death, funerals, and oblique mentions of murder.
This game is heavily dependent on audio, and it may not be playable for people with hearing loss. It uses the A and B buttons as well as the crank.
This game will release
2024