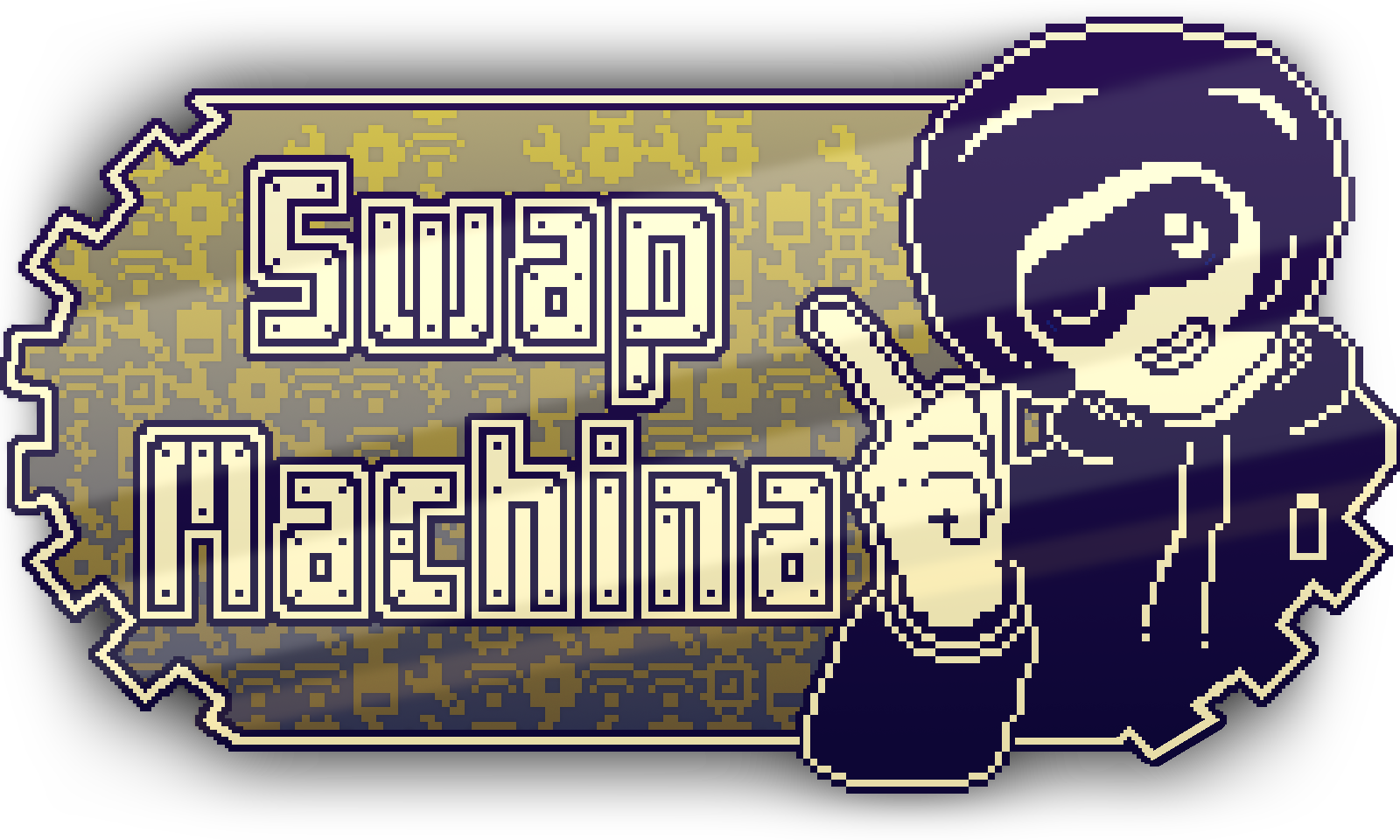 Swap Machina
Made by NaOH & Zion D. Hill
Help PD the robot supervisor defrag the mainframe before it's too late in this fast-paced puzzle game made in the Pulp game engine. Inspired by classic 90's block-based action puzzlers Panel de Pon and Tetris Attack, arcade game fans are sure to enjoy Swap Machina. You can compete with your friends' high scores online and locally using the leaderboard feature.
There are separate leaderboards for "Normal" and "Mayhem" difficulties. Veterans of the genre will surely be keen to test their mettle on Mayhem mode.
Special blocks will help you clear the screen in a pinch -- if you're cunning with how you use them. Take too long, however, and you'll find yourself mired in an electric mess!
Code, design, music, and background art by NaOH
Character design, tile art, and title card by Zion D. Hill
Menu art by LittleWritingRabbit
Catalog Header Art: Monseki
Inspired by classic Nintendo games
Made in Pulp, and enhanced to a buttery-smooth experience with Pulp Mill (Pulp-to-Lua)
Scoreboards
Swap Machina High Scores (Hard Mode)
1

rae
372,014

2

tjaxkson
257,012

3

1562098687824450
156,007

4

Nognaught
155,007

5

SheerLuck7
148,007

6

Majestano
142,006

7

jth
140,007

8

dave
114,006

9

4615761689664462
108,006

10

carrie
102,006
Swap Machina High Scores
1

rae
880,028

2

Toad
595,023

3

8177516083343597
421,020

4

ZookieWookie
413,016

5

tjaxkson
366,019

6

carrie
342,016

7

Jumponit1993
331,017

8

attackslug
306,015

9

Nognaught
304,012

10

dave
265,014
129.3 KB.
First published 01/15/2023, last updated 07/18/2023.
We think this game is appropriate for everyone.
Some blinking animations might not be suitable for players with photosensitive epilepsy. Primarily, this game uses the D-pad and either A or B. Crank is optional. The game is suitable for players of all skill levels, but dexterity may give a competitive edge for online leaderboards.